Assistance needed for the Jewish Homeless Woman in Ft. Lauderdale Florida. One woman in particular Lady M...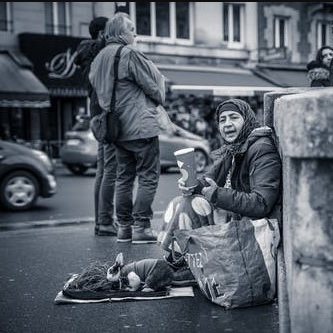 Hello friends and neighbors!
A very good friend of mine fell victim to circumstances beyond her control and became homeless about 9 months ago. She wants to remain anonymous so we will just call her, "Lady M"
All was going great, with hopes of retirement and then, all of a sudden the floor fell out from under her leaving her with only her phone, laptop and 1 suitcase full of clothes and essentials.
Lady M has been in and out of various shelters and homes for people in need ever since. And if that wasn't bad enough, the nasty Covid virus hit and all of the shelters closed down forcing her into the streets (bus stop benches) and city parks. She has shared numerous stories with me about the life she now leads and it is truly horrific. She was so happy to have purchased a $3 folding lawn chair from Walmart in order to not have to sleep on the ground! 
From having been robbed and threatened, to almost starving and to now falling ill, she is really in desperate need of assistance along with the other homeless Jewish woman there in Florida.
She is one tough woman with the heart of gold. Even before this happened she has stated that with her, yet to come, "crypto millions", she would set up a foundation for this special community.
She has helped many people in the past and has built a large organization in a particular network marketing company that is not allowed to be in the USA anymore, therefore her "hopes" of stability and retirement have disappeared. She does get a little pension, however it isn't even enough to maintain a hotel or room of any kind. It's enough for food and communication (phone), and that's it. Occasionally friends have been able to assist. That's not enough, she deserves better!
So it is with my most humble and grateful heart that I'm posting this to ask you for your assistance to bring "Lady M" out of this situation in order for her to heal mentally, physically and financially. 
She doesn't want to be alone, unhealthy and un-wealthy anymore!
At the age of 74, we really have to assist her to get back on her feet! 
Thank you, Thank you, Thank you!
Michael K~
cryptogomango
United States

MEMBER SINCE: 2020
---
---
Start Your Own Cause Page