I Just Need Room To Breath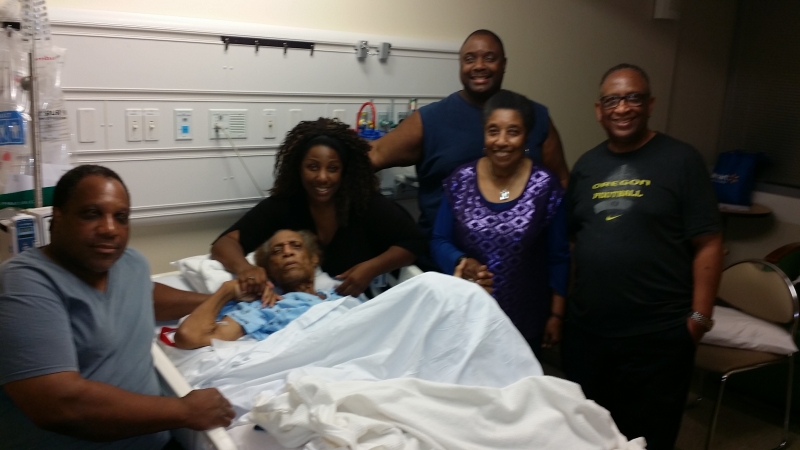 Hello Everyone, my name is Elaine Curl-Turner and I am a wife and mother of two. Four years ago my father was diagnosed with stage four lung cancer and by the time he was diagnosed, we were told he might have 6 months to live, which sadly turned out to only be only 2 months. Since I was the only one living locally and having no friends or family in the area where we live, I was the one who stepped up to take care of my dad from beginning to end. While taking care of my dad and trying to get all of his affairs in order, he confided in me that, his house that he worked so hard to pay off, he had to take a 3rd mortgage out on the home and now he still owed on the home but wanted my husband and I to take it over so we could pass it down to our two girls, since both of my older brothers both had homes of their own. I felt it would end up being a financial burden since we never planned to live in the house but when I told him we had plans to try and buy a house of our own elsewhere, he looked at us and sadly said, "so no one wants to take on the house"? So my husband looked at me and said sure dad, we will take it and just as I thought, now we are trying our hardest to stay a float and just hang on to it.
Here is my delima, my dad's house is 4 hours away and up through 2 hours of winding roads in the hills, where it is just to far away from where our children go to school and where they have had a very solid foundation, since they were born and raised. To have to uproot them at this age, to live in such a distant little town, that has no room for our girls to grow and has very few activities in the area as well, is just hard to even think of. Our girls love to go up to our 2nd home (we like to call it) to get away but they both have expressed many times before, it is a great vacation spot but that they just would not want to live way out in the middle of nowhere but then they cry when we talk about the possibility, of having to sell grandpa's lakehouse, if we can not catch up to our finances, we really are trying to catch up and don't want to sell it either but playing stay ahead of the curve every month, just to try and keep it in the family is very stressful during these times. The hard part is, thanks to the high cost of living where we currently live, (which use to be affordable) has caused all our friends and family to move out of the area and now has us barely hanging on, since we not only have our rent to pay but now also have a mortgage for a house, the taxes and everything else that comes along with home ownership like upkeep, for a house we can't even live in and can't rent out due to Covid-19. My husband also retires from the post office in 9 months and could never commute 4 hours up and back every day just to go to work, even if we did decide to move up to this little town, my husband could never get a transfer to another post office this late in the game, due to it being so close to his retirement so I tell you, we are stuck!!! 
And if that weren't enough, to add to further injury, as fate would have it, I was also diagnosed with cancer, just two years after my dad passed but now I am cancer Free but now we have fallen even further behind, in everything financially and just trying to catch a break for my husband and I but mainly my husband, who is now trying to carry the load for both residences, the bills and all while trying not to drown in the medical bills that we generated from when I was fighting the good fight and going through chemo. I work from home and do bring in some money so I am able to help out here and there but we are definitely overloaded financially and having recently and unexpectedly losing my mom, we now have to cover some of the left over exspenses there as well, just to make sure that my mom's head stone can be paid for as well so we emotionally exhausted and really just trying to catch a break financially so we can just get ahead for a minute and find a little time to breath. My husband is a very hard worker and has always had to carry such a heavy load and he does so most of the time without to much complaint but I know he is tired and I worry about the stress level and the effects it could have on his health if he doesn't slow down so I am looking for any financial support or donations that anyone is able to give, even a little help can turn out to do a lot so there is no amount that is too small.
I thank you for your time and God bless!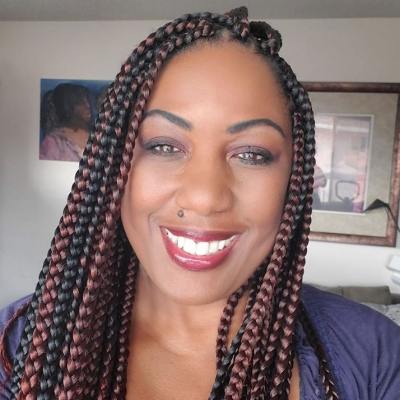 moneywise
United States

MEMBER SINCE: 2020
---
---
Start Your Own Cause Page