CARIBBEAN WELLNESS RETREAT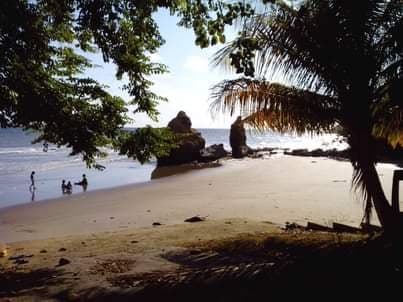 In honor of my ancestors, I would like to develop the land left by them to create an affordable CARIBBEAN WELLNESS RETREAT where anyone can visit to RENEW THEIR HEALTH.  This project is my passion and the reason I am using every way available to me to raise funds to facilitate it.  The first goal is to raise funds to get the legal help to transfer the Deed from our great grand father's name to the grand children who will be developing the land.
We believe that nutrition, fitness and a healthy mindset are synergistic to one's overall quality of life. The three pillars of health that we strive to support are the following:

Nutrition:
You will enjoy healthy and delicious meals catered to your nutritional needs, with foods sourced directly from "Ms.Emma's Organic Garden". Ms. Emma is my grandmother who lived to the wonderful age of 96 years without any medical complaints. Without going hungry or counting calories, our goal is to help you enhance your understanding and connection between the foods you eat and your overall health.

Fitness:
We will customize your fitness experience based on your health needs and abilities. Our in-house staff is composed of certified personal trainers and licensed massage therapists who specialize in holistic treatment. We will offer a variety of one on one or group fitness classes to assist you in your strength and flexibility goals. Our objective is to help all individuals discover their utmost anatomical potential.

Mental Health:
We believe that the connection between the body and the mind are essential and reciprocal. Our in-house behavior counselors will conduct a series of no-judgement and unbiased intimate interviews upon your arrival, and the duration of your stay, to ensure we are catering a mental health support program that addresses the emotional needs of every individual. Our objective is to use unique combinations of behavioral, psycho-dynamic, integrative or holistic therapies to assist each individual in achieving an enhanced sense of self.

Retreat Location:
Historically, Moruga is said to be the place where Christopher Columbus landed in 1498 when he "discovered" Trinidad and Tobago. The district of Moruga lies on the southern coast of the island of Trinidad, West Indies. 
Why did we choose this place for our retreat?
Moruga is of significance to our family's legacy as our maternal Grandfather purchased 15 acres of unadulterated land with the intention of passing it on to his children. Unfortunately, he passed away before legalizing his last will and testament. Four generations later, as his direct descendants we have records of paying taxes on the land, and are in the process of reclaiming our inheritance by formally getting the deed transferred to our name(s). We want to honor Papa Pierre's investment by developing a health and wellness retreat that will not only give back to the community, but also provide rewarding jobs and contribute to Trinidad's ecotourism initiatives.

We are uncompromisingly invested in maintaining the integrity of the land as much as possible. We intend on creating a self-sustaining compound to facilitate health and wellness initiatives for all who choose to visit with us.

We are asking for your thoughtful gift of financial support in order to acquire the deed and begin to prepare the land for noninvasive cultivation.  We will also utilize the business opportunity of DHLIFE to help raise the funds needed.

We encourage you to contact us directly if you want to discuss our vision in depth. We hope to ultimately invest in the dreams of our forefathers, to live and prosper off of the land, and provide holistic healing to those who seek it.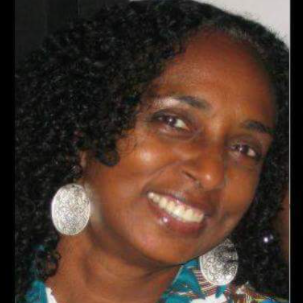 bestlife
United States

MEMBER SINCE: 2020
---
---
Start Your Own Cause Page